Architecture and Building Stencils : Minarets of Cairo
Cairo has been knick named the city of a thousand minarets. The architecture in this city is beautiful. This is a two part stencil. The shapes in the first layer can be shaded from left to right to make the buildings appear lit by a low sunlight. The second layer is so simple. Just use one colour through all the cut shapes.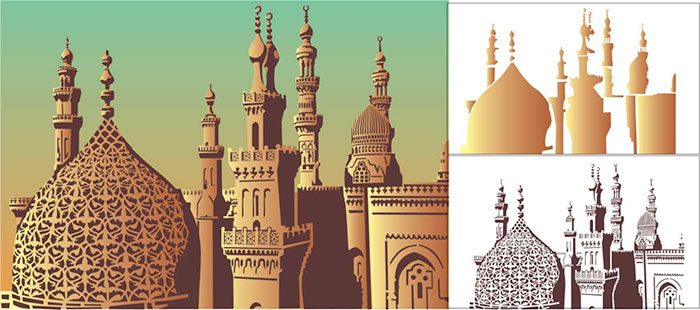 FOR EXPEDITED SHIPPING... $40 extra will be added to your order. A Courier Service will be used and you will be able to track your order.
Your Shopping Basket
Quantity
Item Code
Description
Price
Action
Your shopping basket is empty
<< Back to Architecture and Buildings