Animal Stencils : Kingfisher (four layers)
This bright blue and orange bird prefers slow moving or still water. They fly rapidly, low over water and hunt from riverside perches. Image on right shows this kingfisher stencil with "splash" from our watergarden catalogue.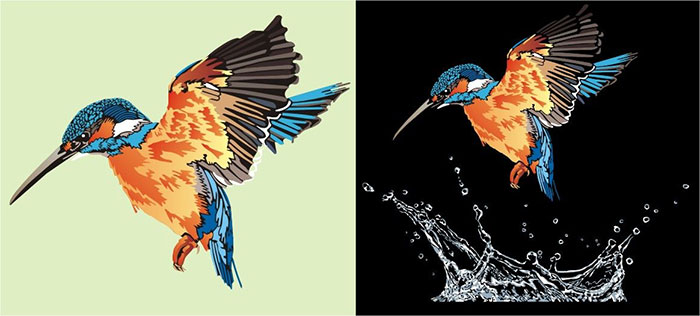 FOR EXPEDITED SHIPPING... $40 extra will be added to your order. A Courier Service will be used and you will be able to track your order.
Your Shopping Basket
Quantity
Item Code
Description
Price
Action
Your shopping basket is empty