Ephesus Stencils : Doorway to the Temple of Hadrian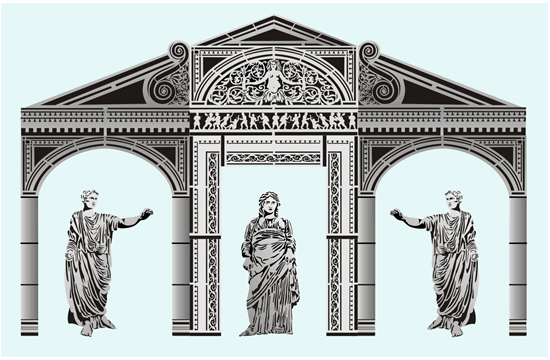 This temple is made from interchangeable double overlay stencil parts that allow you to design your own temple. Illustrations of how these parts can be rearranged can be seen at the bottom of this page.
The base relief which decorates the space over the entrance door to the Temple of Hadrian depicts a siren emerging from entwined acanthus branches.
FOR EXPEDITED SHIPPING... $40 extra will be added to your order. A Courier Service will be used and you will be able to track your order.
Your Shopping Basket
Quantity
Item Code
Description
Price
Action
Your shopping basket is empty