Sea Coral Stencils : Coral Reef Corner Piece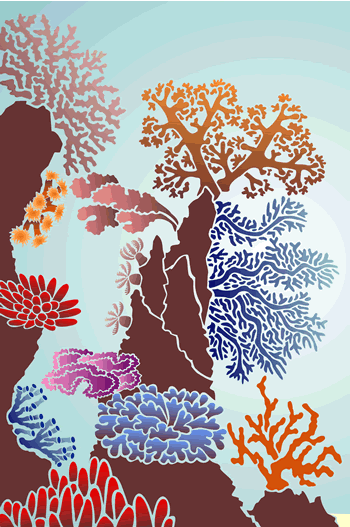 This coral reef is designed to fit at the end of a wall.
Paint a sandy sea bed and leave room for the abundant sea life that can be found in the red sea.
Put back to back with the other wall end coral reef and a craggy coral centrepiece can be created.
FOR EXPEDITED SHIPPING... $40 extra will be added to your order. A Courier Service will be used and you will be able to track your order.
Your Shopping Basket
Quantity
Item Code
Description
Price
Action
Your shopping basket is empty